Last Month I've sourced DEDuino PCB. REV.D for the Main Board and the Indexers out to production (ITEAD studios) . Key Feature of the RevDs is the switch to I2C, and the switch to Shield type form-factor for Supporting Arduino Due. However, I've also incorporated Uno and Mega support while at it.
I've finally got the boards in the mail and started assembling them.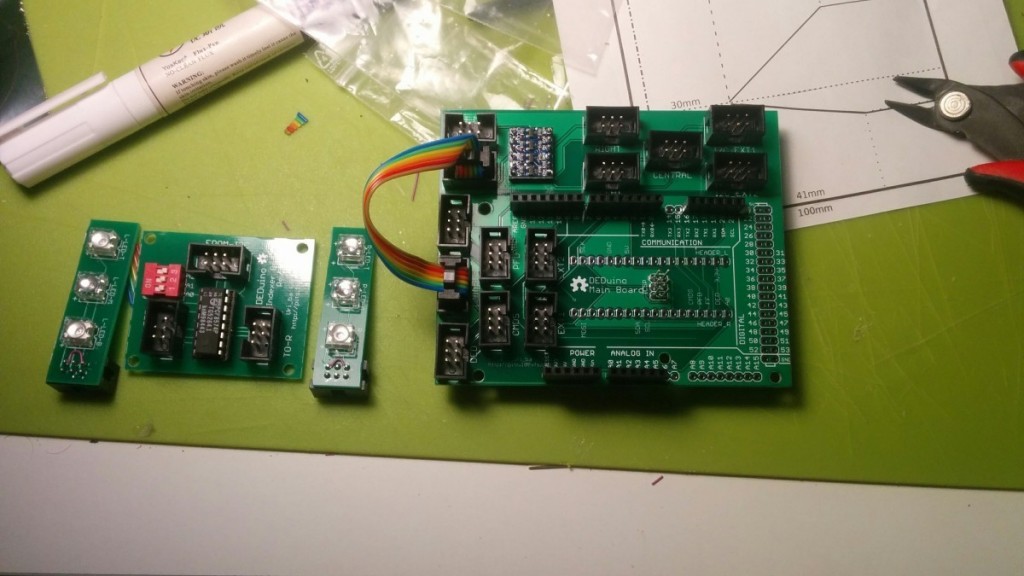 Read more for the rest of the process and features.