We'll after we got the DED and FuelFlow sorted out it's time to think on how to get everything packed for the real pit installation, in addition, when we have things running we get a better clue on available memory and CPU cycle limit. When I've changed the way the DED worked, I suddenly realized I've cleared the exact amout of memory to drive a second DED, or to be more precise, to drive the PFL. The PFL is identicle to the DED in size and resolution, the the adaptation was very easy, on the PC side of things, PFL uses exact same structure in the SharedMem. so it's a matter of reusing the DED code.
<br />
    //PFL Lines<br />
    char PFLLines[5][26];  //25 usable chars<br />
    char PFLInvert[5][26]; //25 usable chars<br />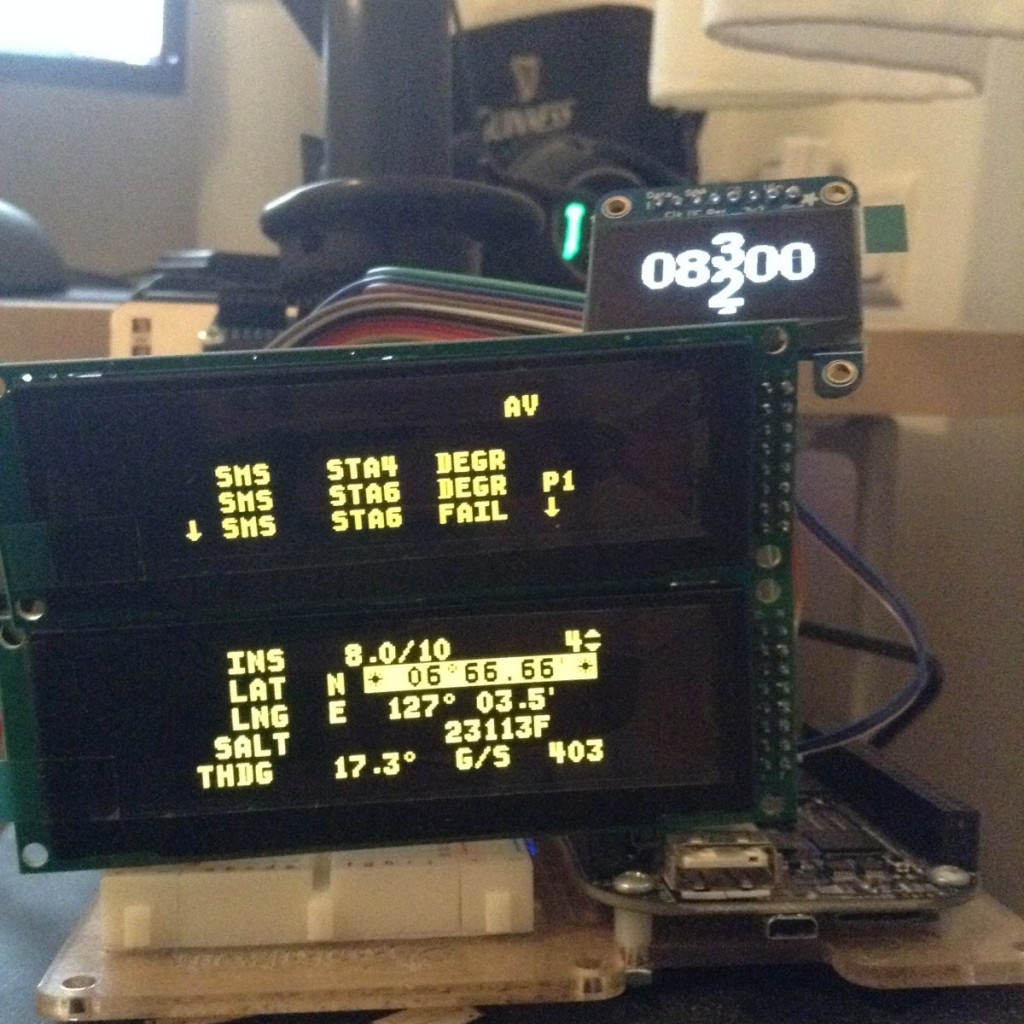 Once we have that done, we can get some more thought into final solution. I've decided to start with the small scale, the Indexers.
Continue reading DED Adventures – Part 5 – And we're expanding! →